Lake County School and Business Closings
January 05, 2014 07:18PM, Published by Stefanie Valentic, Categories: City+School, Today
---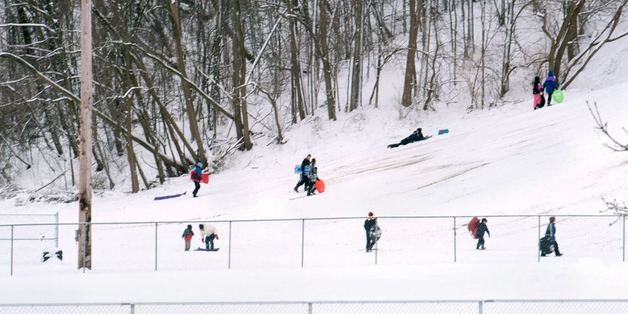 ---
---
Wind chills into the -40F range are expected early in the week. Here is a list of Lake County, Ohio school closings and business closings due to the inclement weather.

Schools:
All Saints St. John Vianney, Wickliffe: Closed Monday AND Tuesday
Andrews Osborne Academy - Willoughby: Closed Monday AND Tuesday
Auburn Career Center - Concord: Closed
Brown Aveda Institute: Closed Tuesday
Catholic Montessori School Kirtland - Kirtland: Closed
Cornerstone Christian Academy - Willoughby Hills: Closed
Cradels to Crayons: Closed Tuesday
Education Alternatives-Willoughby Hills - Willoughby Hills: Closed
Fairport Harbor Ex. Village - Fairport Harbor: Closed
Hershey Montessori Concord Campus - Concord Township: Closed Monday AND Tuesday
Immaculate Conception Willoughby: PSR Classes Cancelled
Kirtland Local Schools: Closed Tuesday
Lake Catholic: Closed Monday AND Tuesday
Lake County Board of DD - Mentor: Closed
Lake Erie College: Closed Tuesday
Lakeland CC-All Campuses - Kirtland: Delayed Opening at 10am
Madison Local Schools: Closed Tuesday
Mater Dei Academy - Wickliffe: Closed

Mentor Ex. Village Schools: Closed Monday AND Tuesday
Mentor United Methodist Preschool: Closed Tuesday

New Day Academy/Vine St. - Willowick: Closed Monday AND Tuesday

Our Shepherd Ev. Lutheran - Painesville: Closed Monday AND Tuesday
Painesville City Schools: Closed Monday AND Tuesday
Painesville Head Start: Closed Monday AND Tuesday

Perry Local Schools: Closed
Perry YMCA Child Care Center: Closed
Re-Edu Srvcs-Mentor: Closed Monday AND Tuesday


Re-Edu Srvcs-Perry: Closed Through Tuesday

Riverside Local Schools: Closed Monday AND Tuesday
St. Cyprian-PSR - Perry: PSR Classes Cancelled
St. Gabriel: Closed Monday AND Tuesday
St. Mary of the Assumption-Mentor: Closed Monday AND Tuesday
Summit Academy Painesville: Closed

West Center Head Start: Closed Monday AND Tuesday
Wickliffe City Schools: Closed
Willo-Hill Christian: Closed Monday AND Tuesday
Willoughby-Eastlake Schools: Closed Monday AND Tuesday

Businesses and Other:
Arabica Coffee House Willoughby: Closed
Ballantine - Historic Downtown Willoughby, OH
Captain's Baseball Academy - East Lake: No Afternoon/Evening Classes
Cornerstore Brewing Company: The Madison location will be closed Monday the 6th through the 9th to overhaul the restaurant.
Fine Arts Association: Closed Monday and Tuesday for all classes and music lessons
George M. Humphrey Equestrian Center - Mentor: Closed Tomorrow
Kleifeld's Restaurant: Closed Tuesday
Lake County Historical Society: Closed Tuesday
Lake Humane Society: Closed at 5 p.m. Monday and Closed to the public Tuesday
Madison Senior Center
Meals on Wheels-Lake County
Perry Community Fitness Center- Closed Monday AND Tuesday
The Wild Goose - Historic Downtown Willoughby, OH
Willoughby Brewing Company - Historic Downtown Willoughby, OH
Willowick Senior Center
Zappy's Auto Washes will be closed Monday and Tuesday. Zappy's will reopen Wednesday at 8am.

Parking Bans and City Info:
The City of Mentor has issued a parking ban effective immediately until at least late Wednesday afternoon. Vehicles are prohibited from parking on city streets during the parking ban.

All Mentor Recreation classes and activities, Senior Center classes and activities have been cancelled for Monday, January 6th and Tuesday, January 7th. Also the Mentor Sled Hill located at 8350 Carpenter Drive is closed due to the extreme low temperatures.

Editor's Note: Information compiled from local news sources and may be subject to change.
---
---
lake county snow winter school closings
---
You might also like
Taking prescription drugs recreationally? That's not f-ing cool, says Heather Baxter, a Lake County resident. Heather's brother Brian Baxter, a 1999 Mentor High School graduate, was 29 in May 2010 when he fatally overdosed on OxyContin, a prescription painkiller. Brian (pictured) had a passion for music and was a local drum and bass DJ. Brian was also widely known for his career in CNC programming which he did for many businesses in Lake County and surrounding areas, Heather said.
---