DIY: How to Make a Marble Candle Holder
March 30, 2014 09:47PM, Published by Danielle Peltoma, Categories: Arts+Culture, Today
---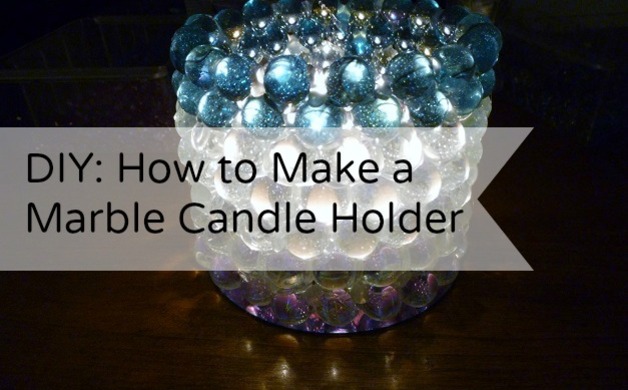 ---
---
Today I'm going to show you how to make candle holder out of marbles.  When done, this can sit on your table or would look great outside on a patio table, which is where mine is going to go once it's warm enough out.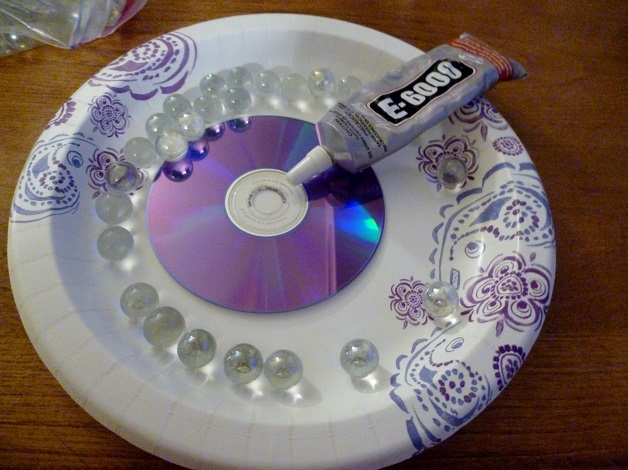 Supplies: 
Marbles
A CD or DVD you no longer want or need
Glue - I started with E-6000 for the base, but after the first layer, I used a hot glue gun which worked much better 
Directions:
Start by gluing marbles in a circle on the CD, staying close to the edge.  
Make sure when gluing, you not only glue to the base, but to the marble next to it as well.
Glue marbles until you make a complete circle.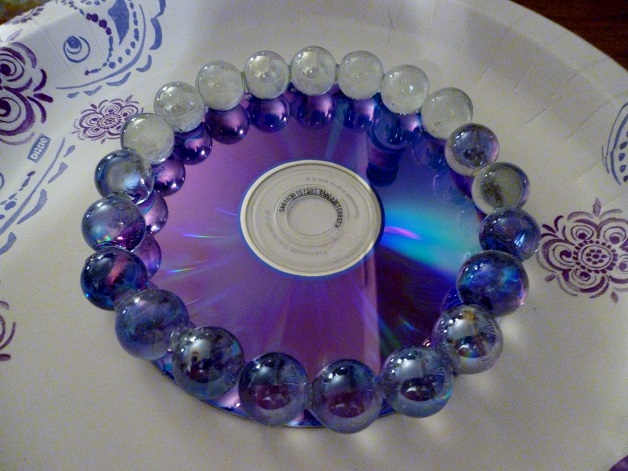 Let the first layer dry, then start another layer by stacking them in the gaps between the base marbles.  This is when I switched to using the glue gun.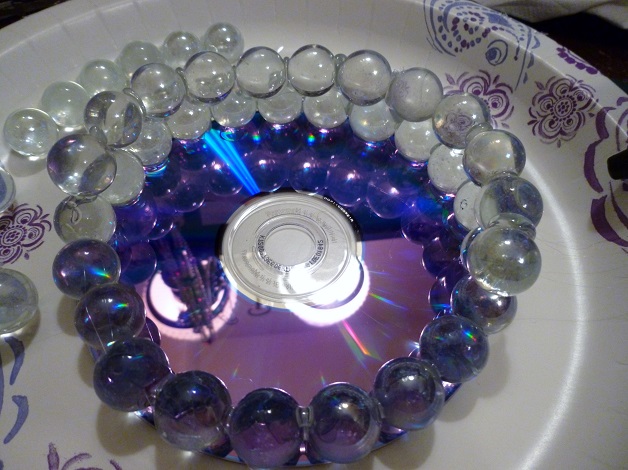 Continue to do this until you make it as tall as you want.  I found that using hot glue made it so the glue dried almost immediately and the project went very fast.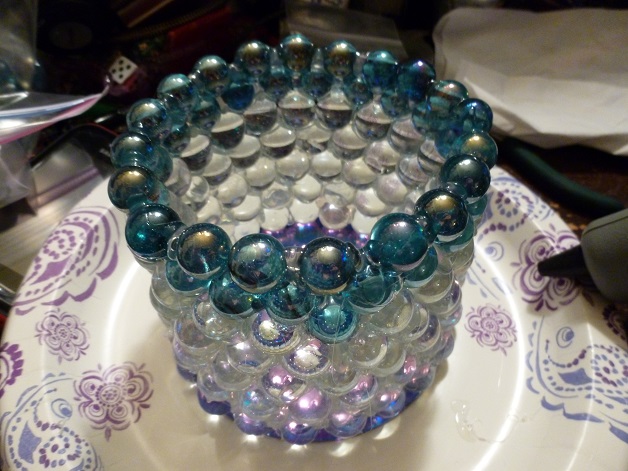 After you have finished, let it sit and dry. 
When candle holder is dry, place a candle inside and put it to use!  The reflective covering of the CD will amplify the light through the marbles.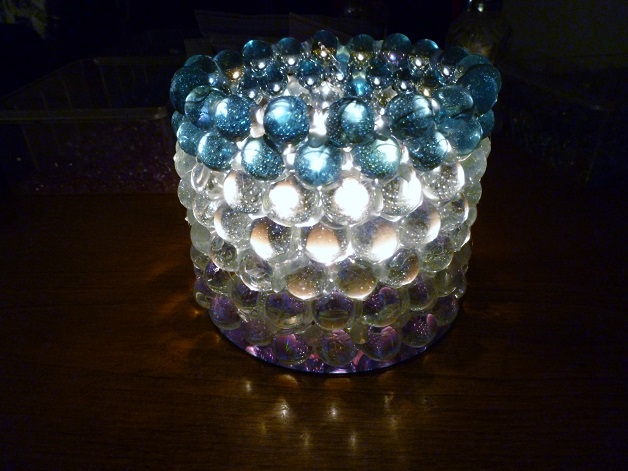 I hope you've enjoyed this DIY!  As always, if you have an questions or comments, please feel free to post them in the comments.  Also, feel free to post other uses and show what you've made!
About the Author:
Danielle Walworth is the owner of Kuukisu Art - Willoughby, OH. Shop her store on Etsy by clicking here.
---
---
willoughby diy craft project marble candle holder
---
You might also like
Willoughby Tree Lighting Ceremony
The holiday season is upon us!  The downtown Willoughby Holiday Stroll and Tree Lighting will be held Thursday, Dec. 5. The tree lighting will occur at 7 p.m. on Thursday. Shops and restaurants will offer a warm place to visit, specials and surprises! Word on the street is that Santa will arrive on his sleigh as well!
Who is Willoughby's Girl in Blue
Located in the back plots of Willoughby Cemetery under the trees lies the grave of Willoughby's "Girl in Blue". "The Girl in Blue" is one of the city's most tragic but untold stories during the Halloween season.
---